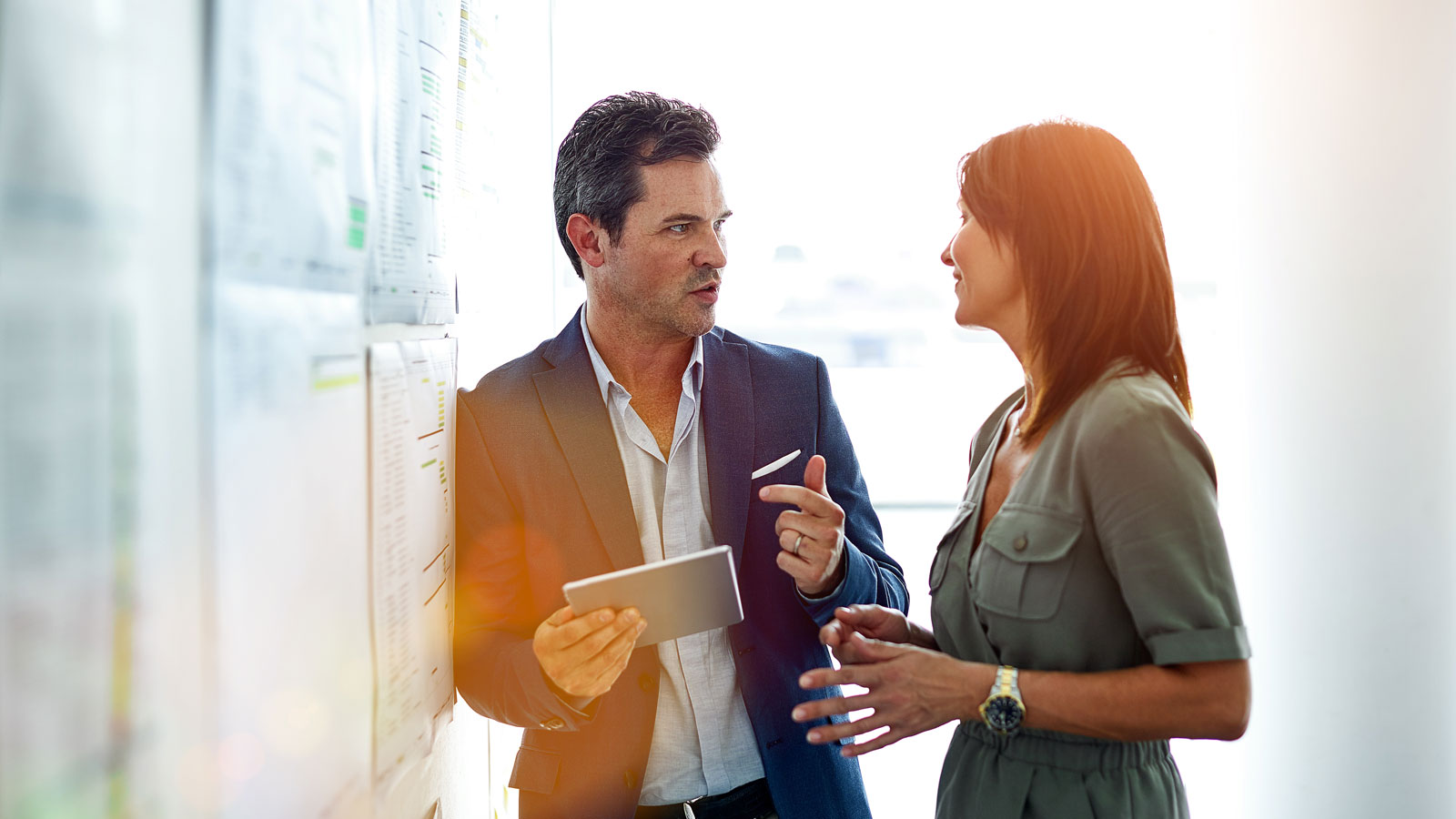 When it comes to enhancing the way you do business, you've probably got a lot of questions. From implementing new solutions to boosting your existing services, deciding what is best for your business can feel overwhelming.
Technology choices don't have to be difficult. This year, we helped businesses across a variety of industries solve their unique challenges, and we did it by following tech trends and best practices. So, what tech trends should you expect for the coming year? Start by asking these five questions:
Are you missing simple productivity enhancers?
You don't have to change your entire process to improve productivity. A study by Fujitsu Siemens Computers found that by installing multiple monitors at your workstations, you can improve productivity by 35 percent. Dual, triple or quadruple monitor setups not only give you remote access and flexibility but – in many cases – can cost the same (i.e. a laptop and one monitor compared to a desktop and two monitors).
Are you still using old Microsoft products?
By January 2020, Microsoft will no longer support Windows 7, Windows Server 2008 and Exchange Server 2010. Outdated technology creates a hole in your security. By updating your software, you can improve your performance and productivity while keeping your business – and your customers' confidential data – safe.
Is your information being sold on the dark web?
When it comes to your data being stolen, the dark web is a bustling marketplace for selling your confidential information. You need multi-layered security support designed to check for vulnerabilities, patch holes in your defenses and proactively protect your data from unauthorized users.
Have you migrated to the cloud?
Cloud computing is essential to improving productivity and efficiencies in the workplace, and that's not stopping anytime soon. If you haven't migrated your servers, applications or storage to the cloud, consider doing so now. It's one of the easiest ways to reduce operating costs and improve the scalability of your business.
Can your employees recognize fake emails?
Phishing emails are increasingly appearing more legitimate. With sophisticated graphics and language, cybercriminals can make it look like anyone from your team is sending an email. Can your employees recognize the difference? With email security and encryption, you can protect your data from falling into the wrong hands.
When it comes to improving your business, your technology options are endless. But just because you can do anything doesn't mean you should.
We'll help you navigate the sea of IT opportunities and implement solutions for whatever the new year decides to bring you. Contact us today to answer these questions and discuss what tech changes you should be deploying.