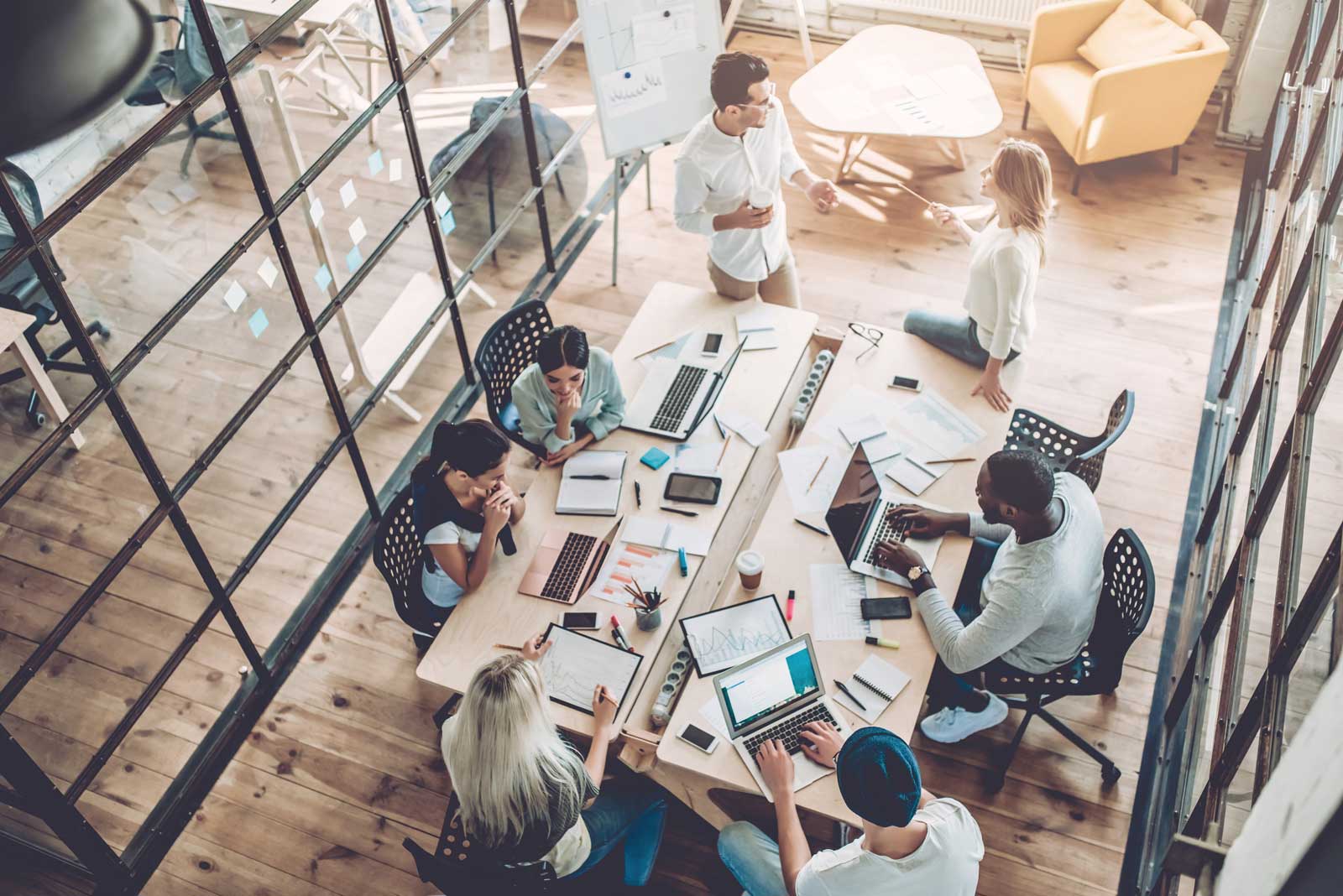 If you missed your invitation to the party, here it is. Chances are that your competition is already using the Microsoft Office 365 suite of tools to maximize their productivity and grow their business, so why aren't you? This is a powerhouse of a platform that will change your business culture and deliver immediate results, and now it's more affordable than ever.
O365 is more than just another software product – it's an integrated experience of applications and services with a familiar face. It encompasses Microsoft Word, Excel, PowerPoint, Outlook, OneNote and OneDrive – available on ALL of your devices, no matter the operating system. That's right – O365 is OS-agnostic and works on Windows-based PCs, Android devices, Mac OS and iOS. It also offers the options of these services: Exchange, SharePoint, Skype for Business and Microsoft Teams. Overwhelming, isn't it? We've got a solution for you. (Hang in there, we're getting to that.)
Microsoft has been providing solutions for some of the biggest companies in the world for decades. Now, with O365, they've raised the standard for business growth. Imagine bringing together all of your people, processes and technology and being able to manage all of that productivity seamlessly, all through cloud computing. Office 365 makes that a reality. And if you're not onboard with it yet, here are five reasons you need to be:
Ramp Up Your Productivity
Giving your staff the tools to produce their very best work not only raises morale but positively affects your bottom line. The 2018 "Forrester Consulting Report on the ROI of O365" concluded that the group of applications and services that make up O365 cut support time by 50%, saved mobile/field employees at least one hour per day and afforded analysts, managers and sales people the opportunity to make better and faster decisions because they had information in real-time. More productivity means better revenue and happy clients.
Worry-free IT Performance
O365 integrates seamlessly with your existing system and network. With 24/7 support available, you don't just add O365 to your productivity tool box, O365 becomes your tool box. To get every last drop out of all the services that make up Microsoft Office 365, you need a great partner to manage it. But we'll get to that in a minute.
Cost Reduction
Office 365 is more affordable than ever (subscriptions start at $12.50 per user per month) with all monthly updates and service packs included, and also 1 TB of cloud computing storage per user. Small to medium businesses will love the reliability and security, but even the largest of firms will benefit from this powerful suite of tools. Forrester also concluded in their report on O365 that the delivered 3-month ROI was a whopping 378% (source: 2018 Forrester Research "The Economic Impact of Microsoft Office 365").
Increased Data Security
Worried about your data's safety when it comes to cloud computing? Don't be. Microsoft Office 365 offers choices, like Hybrid Cloud Computing, and incorporates exclusive, proprietary security features to protect your sensitive data. They have also added in a Compliance Manager to help you meet the standards necessary to keep you in business.
Real-time Collaboration with Ease
Dream it, design it, create it – then edit and share it in an instant with anyone on any device to any device in real-time. With features like multi-party HD video conferencing, content sharing, team chat and shared calendars, your people can collaborate with the person in the next room, next regional office or across the world seamlessly. Think of all the time and resources wasted in the past trying to get everyone on the same page for a project, using the same processes and technology. With O365 implemented, those days are long gone.
We mentioned before that all of the tools, processes and services encompassed within Microsoft Office 365 can be overwhelming if you don't where to start. And if you're not properly managing it – or it's beyond the scope of your IT department – you're not getting the full benefits or tapping its complete potential. You need a solid managed IT services provider in your corner.
Don't worry, we're here to help. At Information Age Systems, we can offer you seamless integration with your existing servers and network, 24/7/365 assistance, transparent fixed monthly billing (so there aren't any surprises) and show you and your staff how to wring every last drop out of O365's platform. You concentrate on running your business, we'll handle your Office 365.
What are you waiting for? Give us a call today, and let's discuss how O365 can grow your business!